Committee
Details

Last Updated: Thursday, 18 February 2021 22:28
Jennifer Ward-Lealand
CNZM Te Atamira
Patron
Since training at Auckland's Theatre Corporate, Jennifer has worked extensively in theatre, film, television, musical and radio for over 37 years.
Jennifer was a founding board member of the Watershed Theatre and a co-founder of the drama school, The Actors' Program. She is President of Equity New Zealand, Patron of Q Theatre, and serves as a trust board member of Actors Benevolent Fund. In the 2007 New Year's Honours List, she was named an ONZM for services to theatre and the community. In 2018 she was named SPADA Industry Champion and in this year's New Year's Honours List, she was named a Companion of the New Zealand Order of Merit (CNZM) for services to theatre, film and television.
Her stage work includes Twelfth Night, August: Osage County, Lysistrata and Six Degrees of Separation for ATC. The Goat, Brel (Metro Magazine's #1 Cultural Experience 2012) and The Book of Everything (Best Ensemble & Excellence Awards, Auckland Theatre Awards 2015) for Silo Theatre. She tours her Marlene Dietrich Cabaret, Falling in Love Again, throughout New Zealand and Australia. Most recently she performed in Here Lies Love for Silo Theatre and Delicious Oblivion for the Auckland Live Cabaret Festival.
Jennifer's film work includes The Footstep Man, Desperate Remedies, and new NZ feature film, Vermilion (Best Actress award Los Angeles Film Awards and Award of Excellence: Actress in Accolade Global Film Competition). Television and web series include Full Frontal, Xena: Warrior Princess, Hercules: The Legendary Journeys, Auckland Daze, The Almighty Johnsons, Awkward Love, High Rd, Friday Night Bites, The Ring Inz II and Dirty Laundry.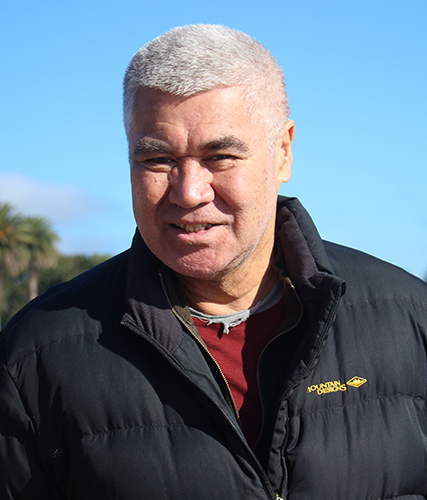 Rawiri Paratene
ONZM
Patron
Forty-Six years in the entertainment industry has seen Rāwiri win acclaim as an actor, writer, director, producer and tutor in Theatre, Television, Radio and Film.
Career highlights include:
All the work he has been involved with at Shakespeare's Globe Theatre in London over the past 10 years - especially taking 'The Māori Troilus & Cressida' as Producer and Actor to open the Globe to Globe Festival in 2012, which featured theatre companies from all over the world performing all 37 Shakespeare Plays performed in the native languages of the country; and then joining the ensemble in the history making Hamlet World Tour, which toured to every country on the planet (197 in all) from 2014 to 2016. Most recently he directed 'When Sun & Moon Collide for Auckland Theatre Company, performed in Te Pō at Q Theatre and 'The Cherry Orchard' at ATC Waterfront Theatre.
Film highlights include the role of Koro in the iconic Niki Caro Feature Film, 'Whalerider' and his award winning performance in 'The Insatiable Moon'.
Television Highlights include being a Playschool Presenter, performing and writing for several topical sketch comedy series of More Issues. His screenplay 'Erua' won many awards at the NZ Film and Television Awards including Best Writer, Best Actor and Best Drama, another of his screenplays, "Dead Certs won him a Best actor award.
Awards include: Robert Burns Fellow at Otago University in 1983; TV & Film Awards for Best Writer (1989 – 'Erua'); Best Actor (1995 – 'Dead Certs'); Best Performance in a Short Film (2008 – 'The Graffiti & Mr Tupaia'). In 2005 he co-devised and starred in 'Children of the Sea' which won the coveted Spirit of the Fringe and Fringe First Awards at the Edinburgh Fringe Festival. Best Actor for 'The Insatiable Moon' - 2011.
In 2013 he became an Officer of the New Zealand Order of Merit (ONZM).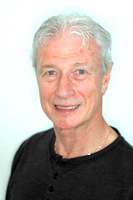 Bryan Aitken - Christchurch
President
This email address is being protected from spambots. You need JavaScript enabled to view it.
A former Associate Artistic Director and original company member of The Court Theatre, Christchurch, Bryan has worked as an actor or director for most of New Zealand's major Theatre Companies.
He has been awarded a QEII Arts Council Major Travel Grant, a Trustbank Arts Excellence Award, and the 1990 Commemoration Medal for his work with youth. While a director/dramaturg for the NZBC, he adapted many stage plays for radio and also wrote for children's programmes.
Bryan freelances as a Director, Tutor and Tour Manager. His work is as diverse as the magnificent Les Miserables to the one woman show The Mourning After. He was recently appointed Associate of The Court, an honorary position recognizing his length of service. He is an accredited adjudicator and has worked in England, Australia and New Zealand.
Paul Percy
Vice-President
This email address is being protected from spambots. You need JavaScript enabled to view it.
Paul is the artistic director of Acting Antics International, a New Zealand based theatre company. His love of theatre began when he performed in Earth & Sky by Jenny McLeod in 1969. His professional activities in theatre and performance have now spanned over 30 years. Paul holds a BA majoring in Theatre and English Literature from Victoria University, where he is also currently completing a MFA in Creative Practice.
Paul's career has included international directing and playwriting assignments across all mediums of theatre. His plays and musicals now number over fifty and have been performed in schools and community venues across New Zealand, Australia, Singapore and Hong Kong.
Paul's play King John was a finalist in the youth theatre category of the 2018 NZ TheatreFest competition. In collaboration with composer Michael Vinten, Paul has published two musicals: The Queen of Tarts, based on traditional English nursery rhymes, and Rosie, a 1920s gangster musical. Paul has also teamed up with Tom Mason of Atlanta, USA and together they are developing the musical A Pirate Christmas. It was workshopped December 2018 at Masterton's Harlequin Theatre.
Paul is a published playwright and represented by Playmarket NZ.
David G Cox - Wellington
Treasurer
This email address is being protected from spambots. You need JavaScript enabled to view it.
Born and raised in Southampton, UK, David has been involved with community theatre for more years than he cares to remember and in a range of countries. Over the years he has been actively involved with Beckenham Theatre, Swanbank Theatre and the Hamble Players (UK); Canberra Repertory (Australia); Rawalpindi Amateur Theatrical Society "RATS" (Pakistan); and Suva Players (Fiji). In 1992 he was made "RAT of the Year" following a series of successful performances in Islamabad and in 2010 awarded the Best Actor Curtain Call Award for his performance as Charles Dickens in "Christmas Carol".
He moved to Wellington in 2011 since when he has been seen on stage in a variety of plays and musicals with Stagecraft, Wellington Musical Society and Wellington Repertory. He has also turned his hand to directing. Being technically on the inept side of incompetent he is quite happy to pull things apart after a run but draws the line at twiddling knobs and wiring anything for fear of causing technical chaos.
He has been a member of the Stagecraft Committee and the Wellington District Committee since 2013 and joined the National Executive in 2016.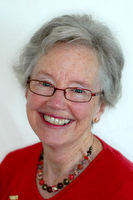 Margaret Robertson - Wellington
Secretary
This email address is being protected from spambots. You need JavaScript enabled to view it.
Margaret has been involved in theatre administration for a very long time. She started outas secretary of Khandallah Arts Theatre in Wellington for 13 years, followed by the same
number of years as President. In fact she has been on KAT's committee all her adult life.
In the eighties she became involved in the wider theatre scene stepping up onto Standing Committee of New Zealand Theatre Federation for monthly meetings at 127 Cuba Street
where she took a special interest in the May Ives Library, spending a day a week there helping. That lead to involvement in Wellington District and the National Executive and she has been a member of both serving as secretary most of the time since. She was editor of
Backchat for 15 years.
As well as administration Margaret has acted, directed and done the myriad of jobs that theatres need to have done: publicity, front of house, props, painting, production and stage management, wardrobe and makeup but she left lighting and sound to the more technically able. She says she has found that attendance at workshops on all these
aspects of theatre over the years has been most beneficial.
Steven Arnold - Auckland
Committee (immediate past President)
Steven is a theatre loving teacher, who lives in Auckland. His theatre qualifications include: Accredited Adjudicator; ANZDA; NZTF Council Member; BA in drama from University of Canterbury; LTCL – Teaching Speech and Drama; LSB – Performance in Speech and Drama; ASB – Public Speaking; Grade 8 – Choral Speaking.
Steven has worked as a director, actor, and backstage with the technical crew. He adores the moment just before his first cue; the lights, the music, the tension! It is wonderful to have a hobby that attracts so many creative people. Curtains up everybody, its story time! It is so much fun.
Lorna Ashton - Hamilton
Committee
Lorna is honoured to be the recipient of Long Service Medals for both Musikmakers and Playbox in Hamilton. Only two people have this honour, the other being Mark Perry. Lorna also received the Theatre New Zealand Meritorious Service Award at the 2016 AGM in Invercargill.
Lorna spent some years in Canada working in community cable t-v and International Festivals, pleased to push the "Kiwi" side of life. She has worked in schools and libraries both here and overseas with reading programmes and drama classes. She was pivotal in establishing a branch of the Community Arts Council in Huntly. Nearly everything Lorna has done has been as a volunteer.
Lately Lorna has enjoyed putting her expertise and experience into directing. She particularly enjoys acting and directing for the One Act Play Festivals. She feels humbled to work with such talented people on the Executive.
Ewen Coleman - Wellington
Committee
Actor, Tutor, Director, Administrator, Adjudicator, Ewen has been involved in Theatre in some form or other for most of his life.
Since 1980 his main theatre focus has been directing productions of various kinds and has worked with all the major recreational theatre groups around the Wellington Region.
He has been an active member of Wellington Repertory Theatre since 1976, twice being President and currently the Theatre's Secretary.
As an accredited adjudicator he has been adjudicating since 1986 and has adjudicated NZ Theatre Federation District Festivals around NZ most years since as well as a number of Regional and National Final Festivals. He has attended a number of International Theatre Festivals and Conferences overseas representing NZ and adjudicating including being invited to take a production to an International Theatre Festival in Japan.
He is past President of ANZDA – Association of NZ Drama Adjudicators and Theatre NZ.
He began Reviewing for The Evening Post in 1993 and has continued with The Dominion Post from 2002.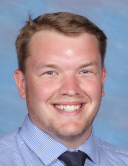 Jake Hansen - Queenstown
Committee
Jake is a fresh face to the Theatre NZ team. He is a passionate Arts teacher from Queenstown. After studying theatre at Otago university he has continued to develop his love for theatre and performing, performance technologies. Jake has worked as a Director, Performer, Stage Manager, Lighting Designer, Set Designer and supports local amateur companies with tech crew members and support. He has a love for musical theatre, a passion for New Zealand theatre and enjoys to push actors to find new connections with text and Role. Jake's focus is to continue the work Theatre NZ is doing to engage with youth and develop skills for young teachers and performers like himself.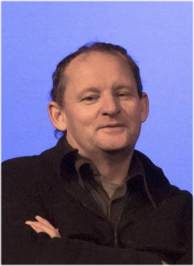 Phil Jones - Hamilton
Committee
Phil has been involved in theatre on and off since the mid 80's. First by making props and models for budding young film makers, then as part of the many theatre sport/improvisation teams that popped up in the late 80's early 90's. Over time drifting northwards, ending up in Hamilton and has been involved with various Repertory & Musical productions at Riverlea Theatre since 2011.
Usually involved in set/prop design and construction or Stage Management. Phil also runs an introductory course in Lighting and Sound as part of Hamilton's Stage Craft programme.
Sam Lewis -
Committee
Sam has had a passion and drive for the performing arts since the age of 4. He has been actively involved locally in the Marlborough region, acting and directing. Sam has also developed a strong interest and flair for everything Shakespeare, and was selected for the SGCNZ Young Shakespeare Company for 2020, which perform on the Globe stage in London.
Sam hopes to continue to nurture and grow interest in the performing arts locally and nationally. As a young person, Sam brings a fresh and important perspective to Theatre New Zealand and hopes to expand the youth's interest and skills in theatre and performing arts, as they are our future.
Sam has a bright path ahead, full of acting, directing, and performing arts, and is excited to be a part of Theatre New Zealand.
Mark Perry - Hamilton
Committee
Mark has been involved in live theatre since 1991 were he started as a stagehand for a play. Since then he has been involved with many aspects of theatre (lighting design and operation, sound design and operation, props, stage manager, bar manager and set construction, to name a few) in productions too numerous to count. It is not unusual for Mark to be somehow involved in most (if not all) productions at Riverlea Theatre.
Mark has been the recipient of Life Memberships to Hamilton Playbox and Musikmakers Hamilton, one of two people who have this dual honour (the other being Lorna Ashton). Mark received a MTNZ Merit Award in 2012 and he also received The David Brockett Award For Backstage Achievement at the 2016 TheatreFest Finals in Invercargill. In December 2017 Mark received a City of Hamilton Civic Award "for outstanding contribution to Hamilton with services to the arts and the community".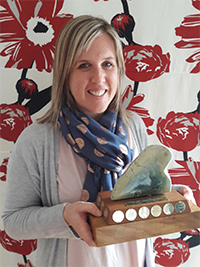 Deborah Steele - Northland
Committee
Deborah is a huge believer in local community theatre. She has been involved in theatre all her life, and is a lover of all things musical. Born and raised in rural Northland, she is passionate about the regions and rural people and loves helping to raise the profile of the arts in rural communities.
As well as a theatre enthusiast, Deborah is an educator, teaching drama and music at various schools and groups in the Kaipara. Deborah currently serves as Secretary on the board of Dargaville Little Theatre and can be found directing, on stage, back stage and taking on various administrative roles, depending what is needed. She more recently taken up playwriting and is loving being able to use this as a platform to bring stories, laughter and thought provoking messages to her rural community.
Deborah is passionate about seeing grass roots theatre in New Zealand grow.